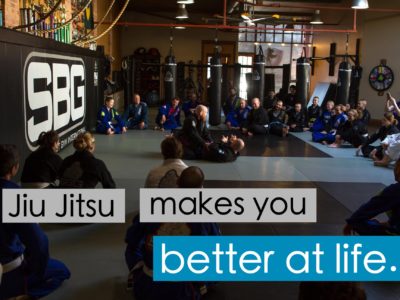 Brazilian Jiu Jitsu is a grappling-based Martial Art that prioritizes technique, leverage, and strategy over raw strength.
Perfect for all ages and fitness levels, BJJ equips you with the skills to overcome larger opponents by utilizing ground techniques and submission holds.
Beyond the physical benefits, BJJ also offers a mental challenge, promoting focus, discipline, and strategic thinking. Progressing in Jiu Jitsu enhances both physical prowess and mental sharpness, empowering you both on and off the mat.